Content :
This page provided modifications for Dell Lga775 optiplex series , it only did microcode upgrade and platform type changes , so it can support LGA771 and Lga775 both.
---
How to flashing bios :

At first ,install "Dell Client Configuration Utility" and launch it. (DCCU setup have attached)

It will be opened by the default browser , then load the mod HDR file i attach , you can also set any
settings you want.

Click "Create Bios Update Package" to built a bios update Execution file.



Running this Execution file to update system bios.

Enjoy it !


Part of DCCU interface view in below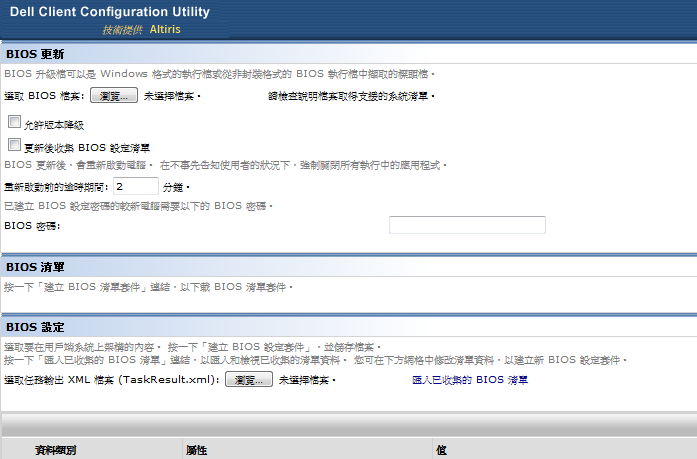 ---
Download link :

| optiplex 330_771_a11 |

| optiplex 360_771_a05 |

| optiplex 360_771_a06 |

| optiplex 360_771_a07 |

| optiplex 380_771_a04 |

| optiplex 380_771_a05 |

| optiplex 380_771_a06 |

| optiplex 380_771_a07 |

| optiplex 755_771_a19 |

| optiplex 755_771_a21 |

| optiplex 755_771_a22 |

| optiplex 760_771_a12 |

| optiplex 760_771_a13 |

| optiplex 760_771_a16 |

| optiplex 780_771_a12 |

| optiplex 780_771_a13 |

| optiplex 780_771_a14 |

| optiplex 780_771_a15 |

| optiplex 960_771_a17 |

| optiplex 960_771_a18 |

| optiplex xe_771_a03 |

| optiplex xe_771_a04 |

| optiplex xe_771_a05 |
---