Content :
This simply guide will let you know that how to enter to EFI Shell environment ,it's a small cross-platform system that
can Let we can run several bios tool easily ,doesn't to consider Operating System(OS) type.
As long as bios of your machine was uefi bios ,it should be support.
---
How to do :

Download this file and uncompress folder EFI to a usb flash drive.

: Link

Reboot your system and boot this usb device as uefi mode .


You should now see a screen similar to the follow one ,on most of cases your usb device should be detected as "fs:0 ".
In Device mapping table you can see fs0 : RemoveAble HardDisk ,it usually mean usb flash drive or others removeable
device.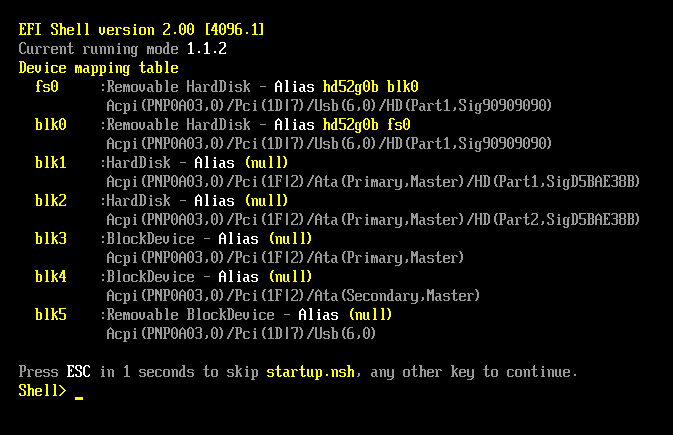 But it's not always fs0 correspond to your usb flash drive ,sometimes it is other id ,below is my e.g.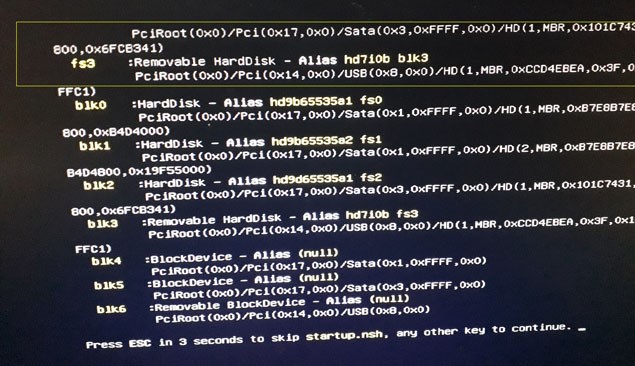 Type fs3: and press enter , to switch current work directory to your usb device .
You should now be able to check contents of list by using dir or ls command ,or run other bios tool.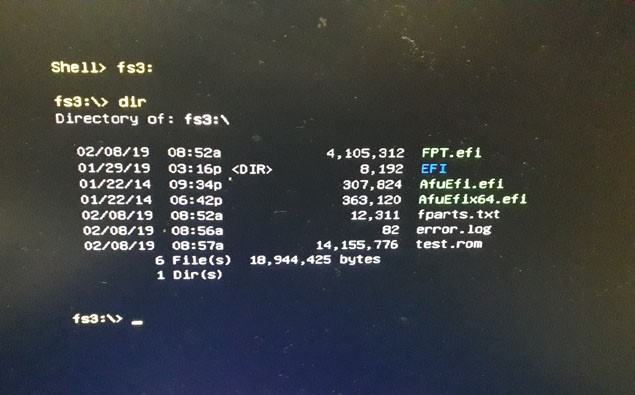 ---