Content Description:
Here provide bios menu modification for Aspire One 751h.
Some Forum members confirm this mod is working.
Forum source link:
https://www.bios-mods.com/forum/Thread-Request-Acer-Aspire-One-751h-Bios-Unlock?page=2

On first modification i put unlocked options to Security tab ,this way i make sacrifice for Security tab ,now at the last
mod ,i put all of unlocked options in a new tab "Intel' and reserved stock Security tab ,because a user said he need to
set password and original bios contain a old password.
---
Screenshot :


First mod confirm work ,you can see options injected in Security tab.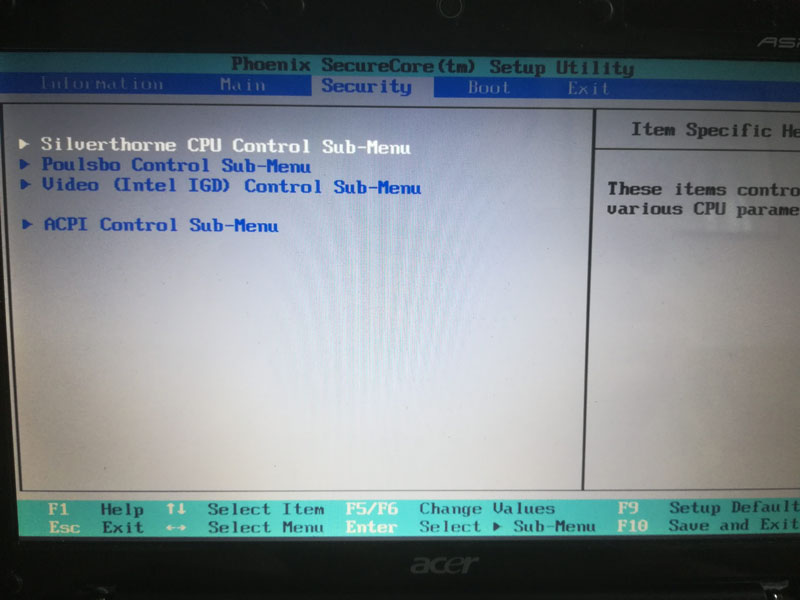 Last mod solved this issue.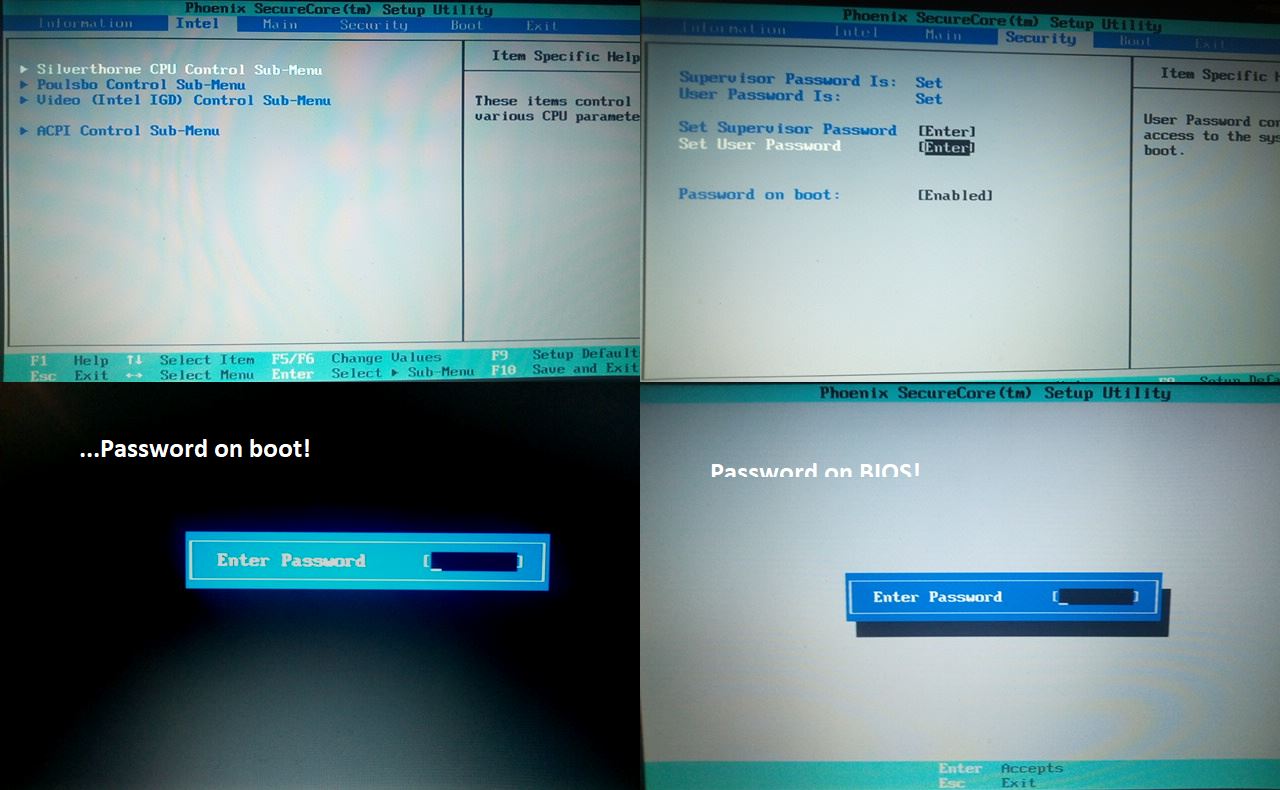 ---
Download link :

| AO751h |


---